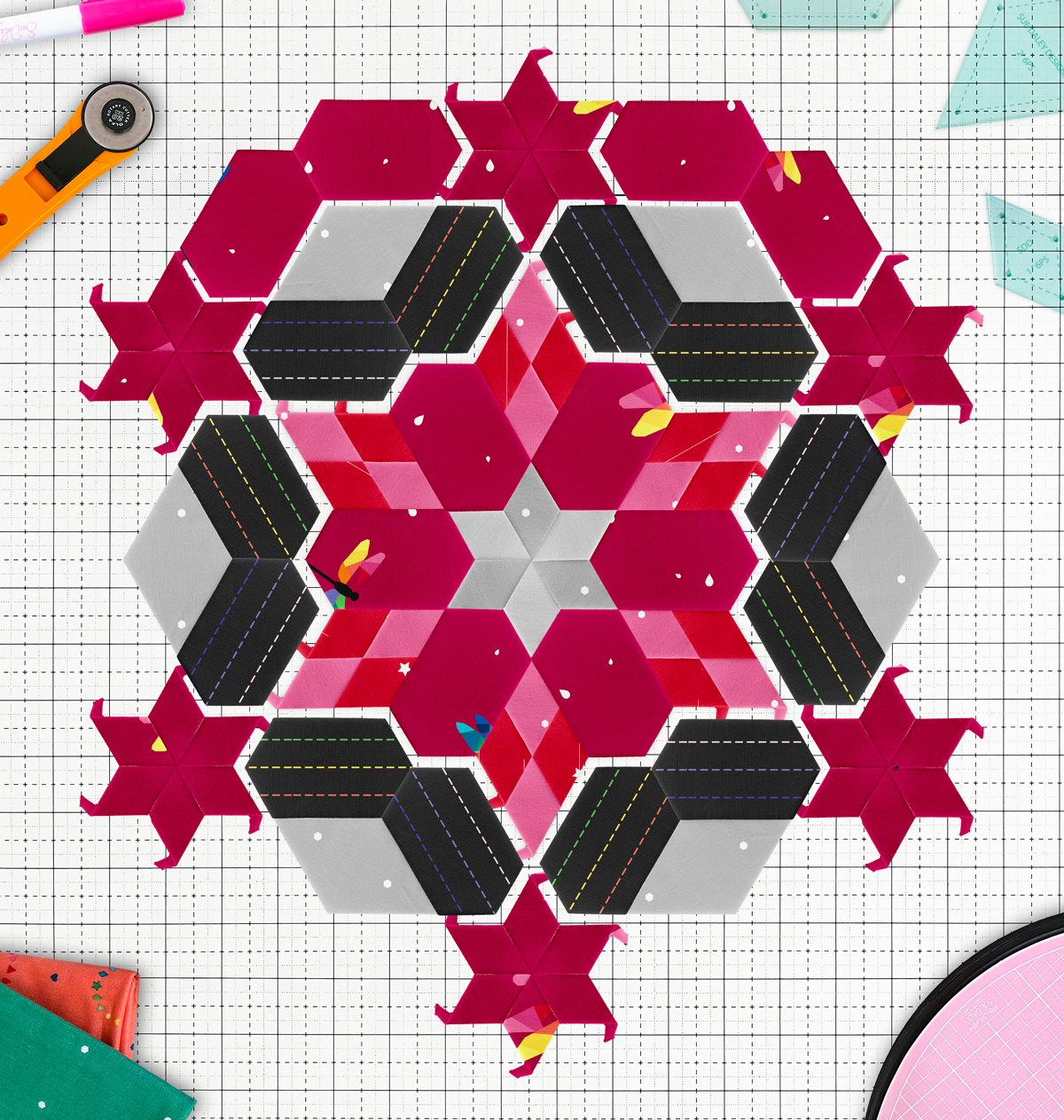 I'm off on a new adventure! I've been making my way down the east coast of Australia towards Coffs Harbour, enjoying catching up with old friends and the simple things like walking on the beach, playing cards, lawn bowls and the thrill of a waterslide. (sadly there is no photo of this!) I hope that you too are taking some time to enjoy life's simple pleasures.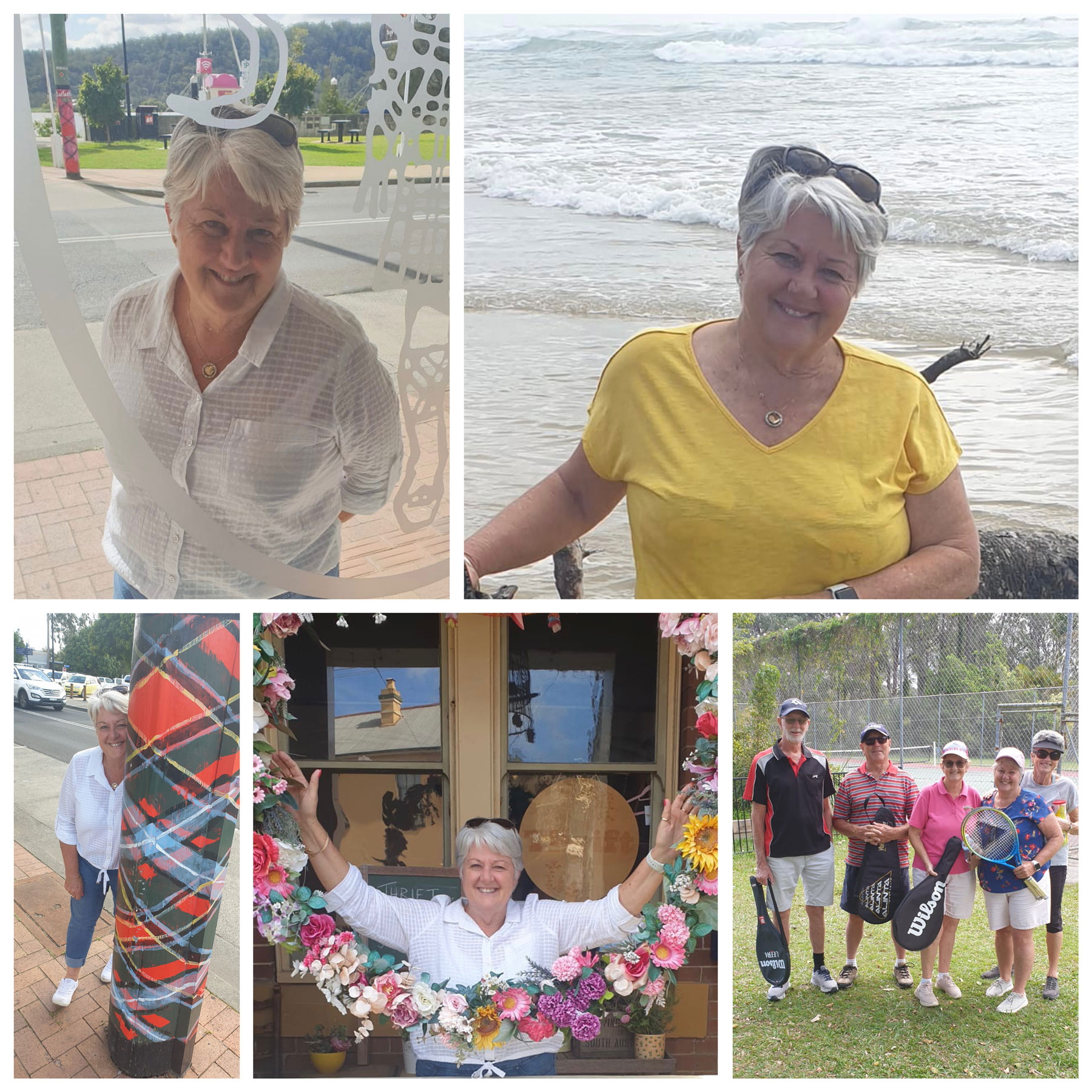 We are back this week to finish making the red outer block.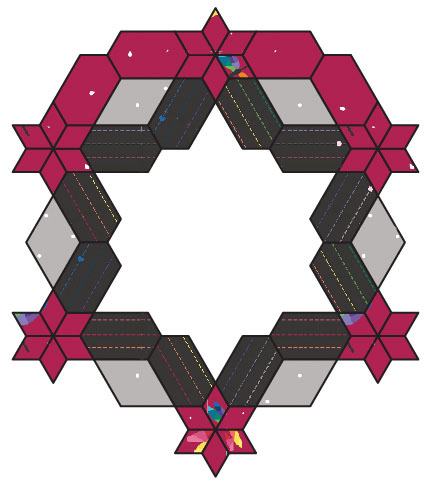 To make this sew 12 fussy-cut charcoal stripe lozenges and six 2" gray hexie sprinkle six-pointed stars to the outside of the centre we have made previously.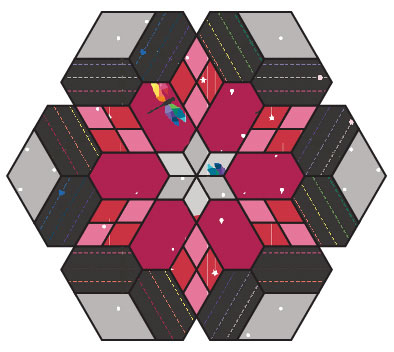 Take six red dragonfly 1" six-pointed stars and sew them into two halves and sew those two halves together.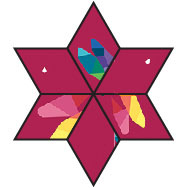 Make 6
Sew these star blocks and four red dragonfly lozenges to the outside of the block like so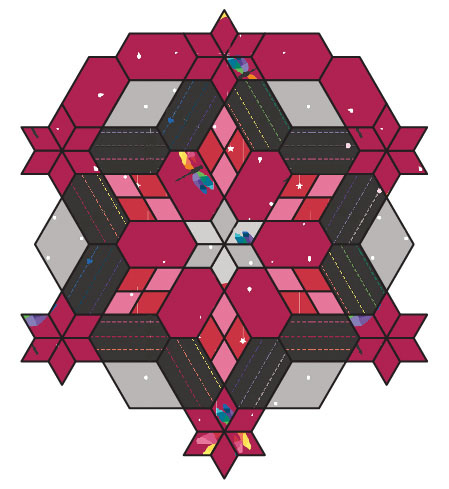 And that is it for the outer red block. Next week we move onto making the coral outer block centre. Remember to tag me @suedaleydesigns and use the hashtags #suedaleydesigns and #illuminateSAL on social media if you want me to see any progress images of your work.