Forget Me Not Sew Along – Step 9
Hi everyone,
This week we have listed the fabric requirements for the rest of the sew along. These are the fabrics I am using for my design, but feel free to choose your own.
If you need extra fabrics, the Forget Me Not range is available through Patchwork With Busyfingers. For this week only, if you order over $50 of Forget Me Not fabrics by the metre you will receive 2 complimentary Forget Me Not Shopping lists. (Lists are chosen at random, special ends midnight AEST 18-10-15) View the range here.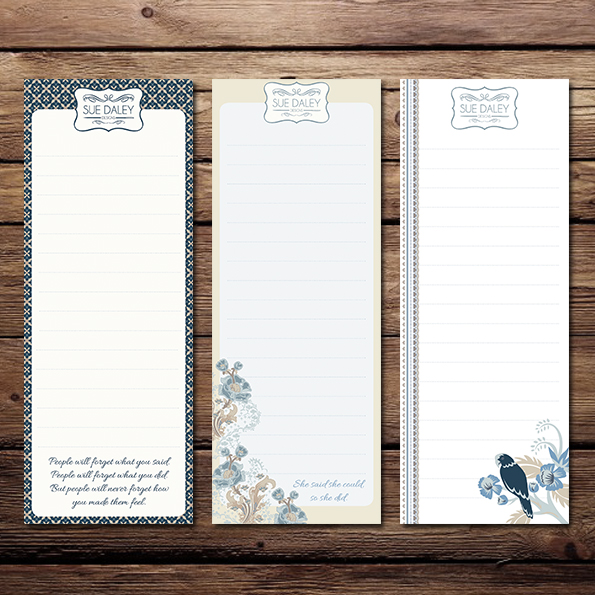 Requirements
(If purchasing through PWBF, please note that all fabrics are cut in 25cm increments)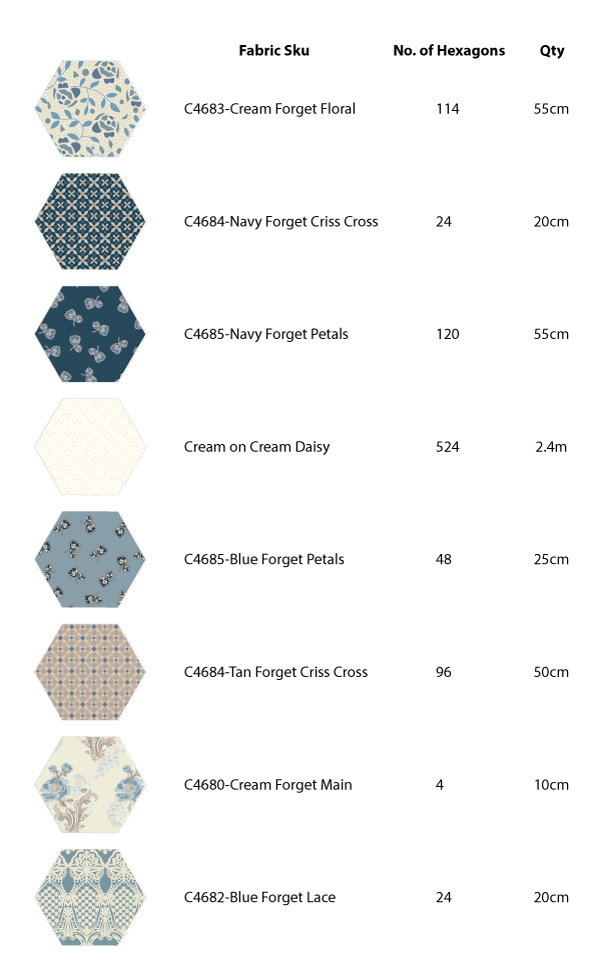 Step 9
Construct the following using my English Paper Piecing method:

Join the hexagons together to make the following: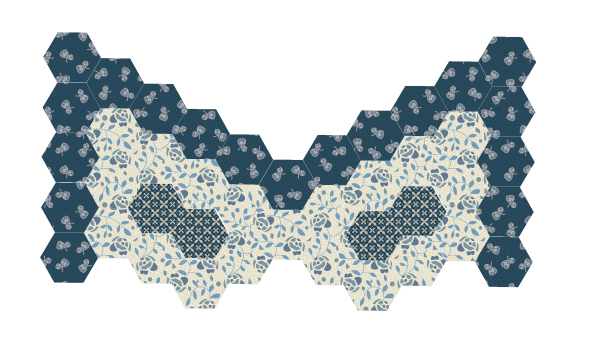 Make 6
Attach to the centre block as shown below: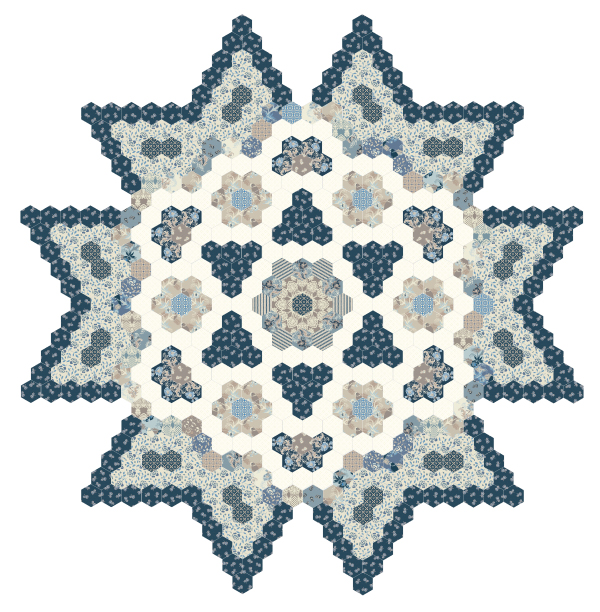 Sew the remaining 6 Hexagons to fill the gaps.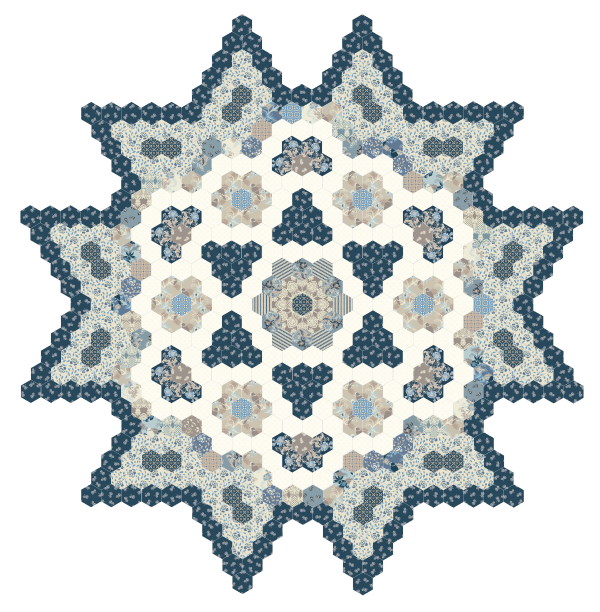 Remember to keep posting your progress and #forgetmenotfabricsewalong to be in the running to win our next prize!
Happy sewing,
Sue