Forget Me Not Sew Along – Step 8
How time flies when you're having fun! Can you believe this is the 8th week of the Forget Me Not Sew Along?
Earlier today we were looking through the #forgetmenotfabricsewalong feed and gave away a beautiful Fancy & Fabulous Fat 1/4 Bundle to a lucky sewer who has been posting her progress. We will be giving away more prizes throughout the sew along, so be sure to post your pictures. (Use the hashtag #forgetmenotfabricsewalong)
This week is a large step which will carry on over the next two weeks. Next week I will be posting the requirements list to complete the quilt. If you have purchased one of the starter kits from Patchwork With Busyfingers, you might only need to top up on a few of the prints (or you can incorporate fabrics from your own stash). I encourage you to have some fun and don't be afraid to make your own fabric choices.
Step 8:
Sew a scrappy border around the edge of the block. (66 in total)
Note: For the next step I am planning on using a dark navy print. For that reason, I have not used navy in the scrappy border so there is a bold contrast.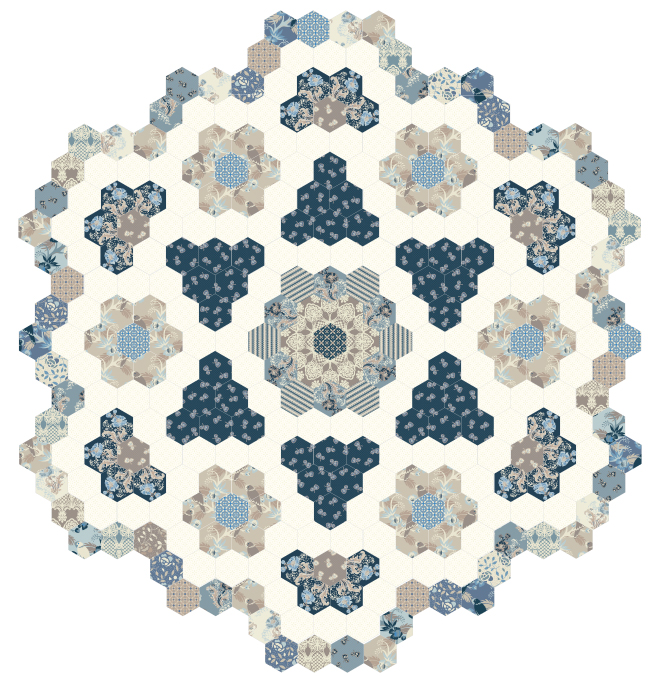 Sue