Forget Me Not Sew Along – Step 6
How is everyone going with their Sew-Along?
I have included some fussy cutting in the next step. You will need enough fabric for 24 repeats if you wish to fussy cut your fabric.
Prepare the following shapes using my glue pen method.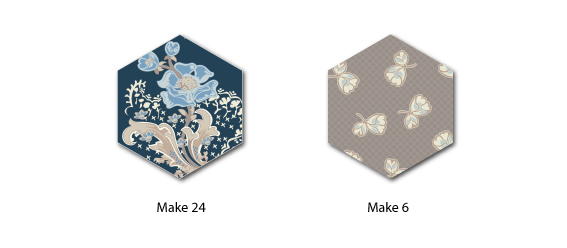 Sew them together to make 6 half flowers.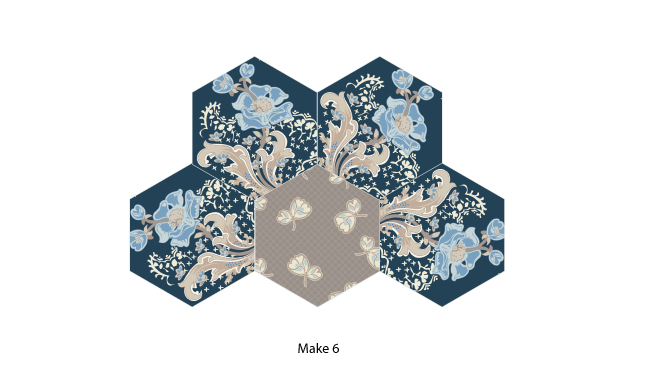 Join them to the centre block as shown below.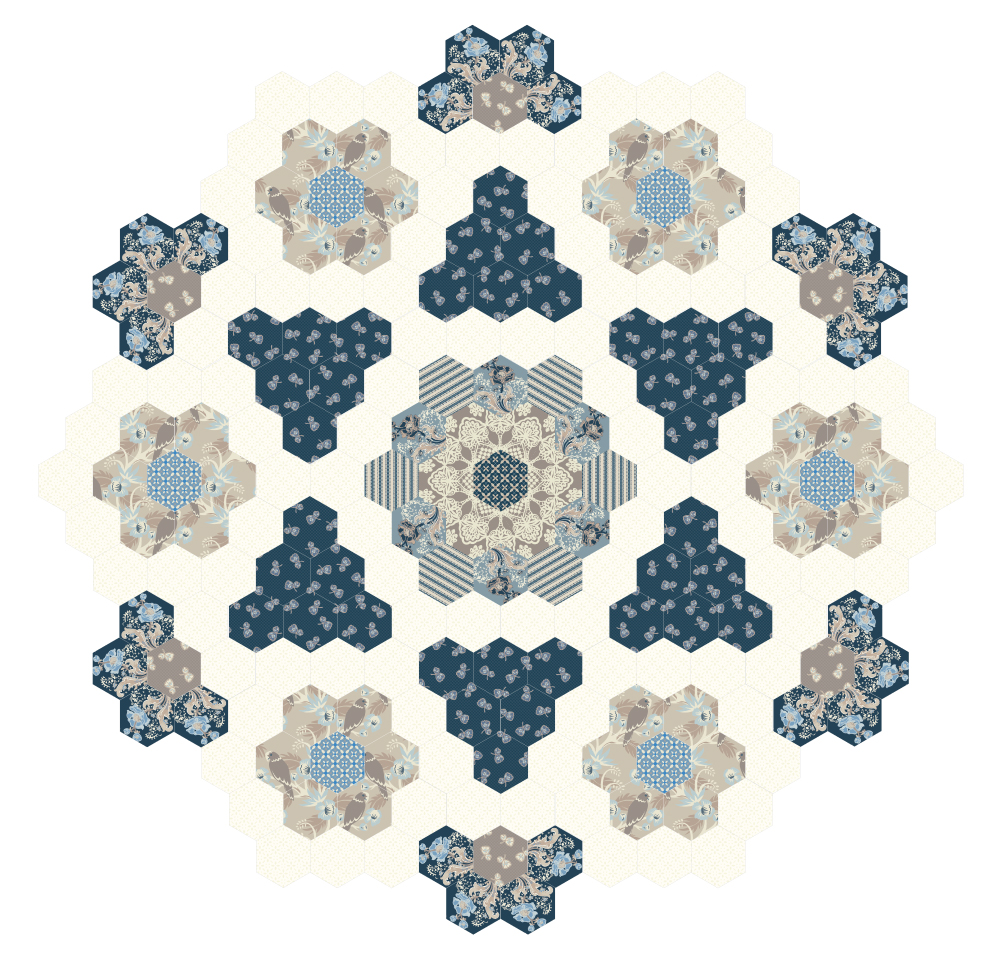 Keep sending us pictures and remember to #forgetmenotfabricsewalong when using social media!
Sue