Forget Me Not Sew Along – Step 5
It is great to see that everyone is making great progress with the Sew Along. These instructions will always be here on my blog, so don't worry if you aren't ready for the next step.
STEP 5:
Sew a ring of cream hexagons around the hexagon flowers you completed in the previous step (you will need 12 hexagons for each flower). You should have a total of six flowers as shown below.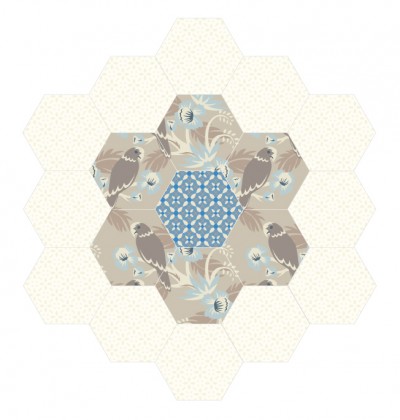 Join these blocks to the centre piece.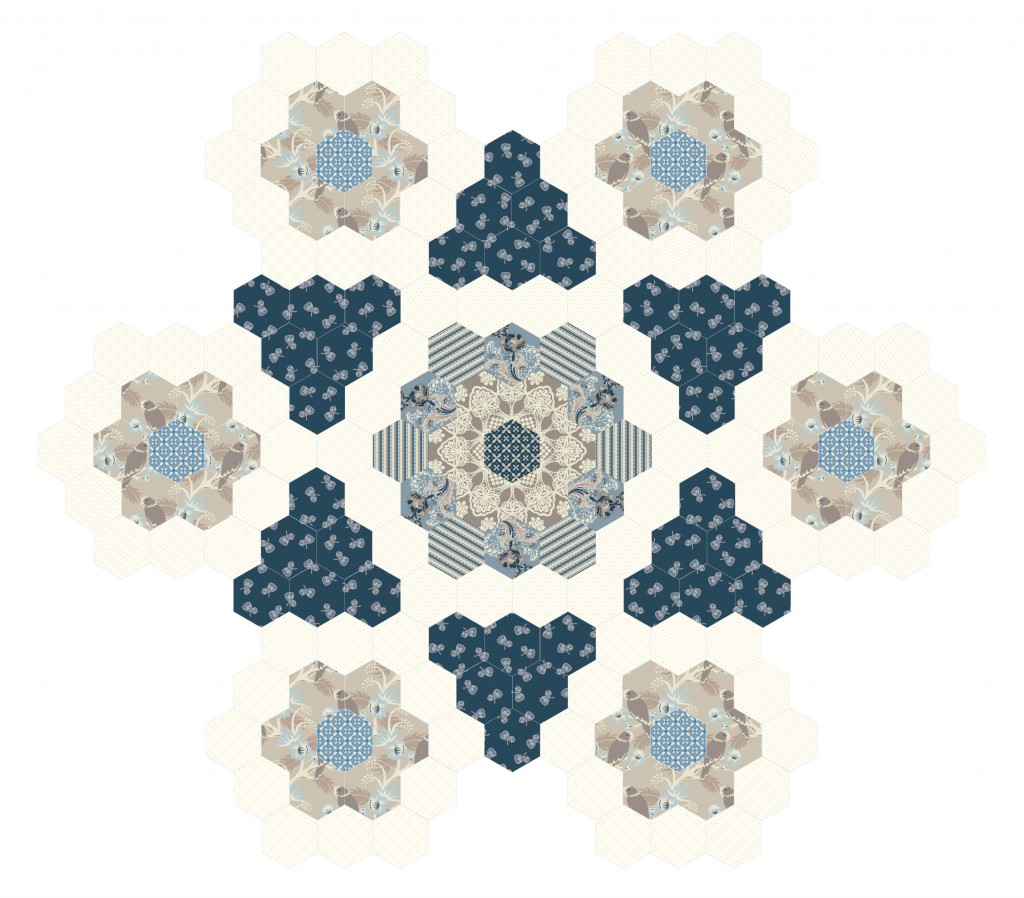 Sew 2 extra hexagons above the navy triangles to fill in the gaps.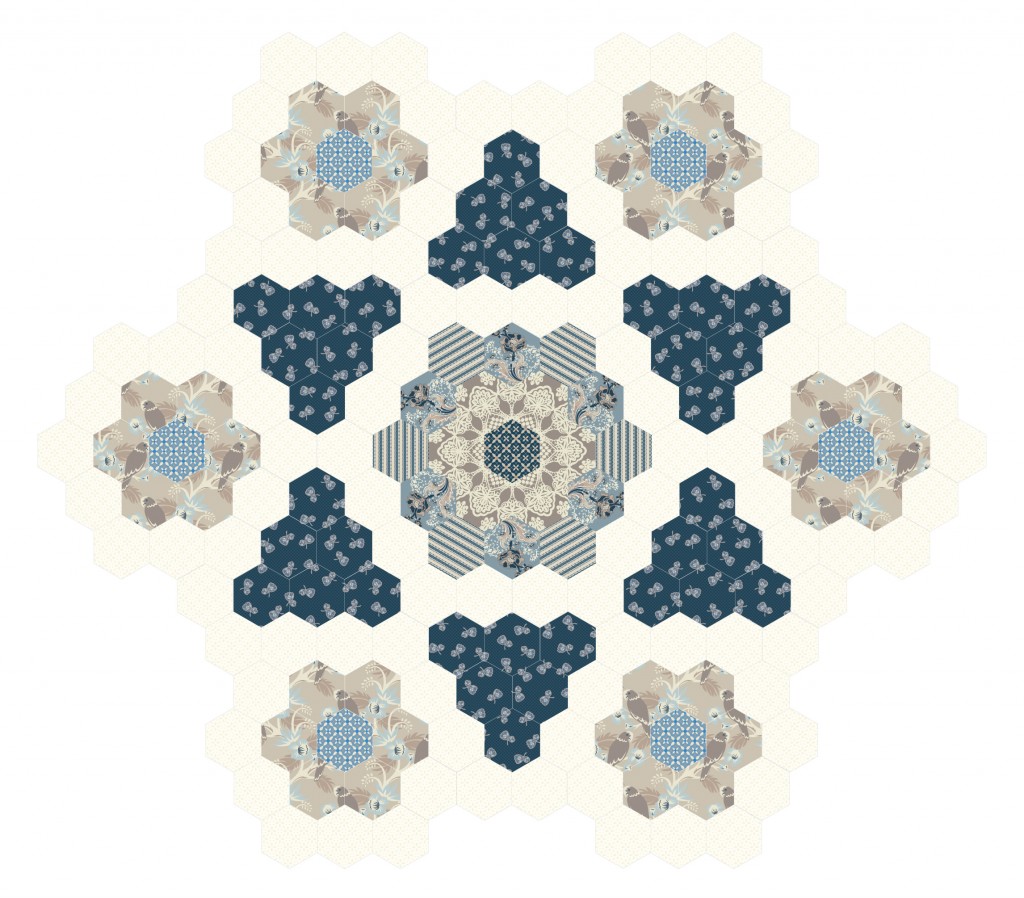 Sue