Do you want to make a Millefiori Quilt Design?
Have you seen all the amazing Millefiori style quilt designs popping up around the internet lately? Their amazing kaleidoscopic designs are made up of several English Paper Piecing Shapes and with the addition of fussy cutting, they create some really spectacular results.
Sharon from Lilabelle Lane Creations has been documenting her progress on the quilt on her blog, check out her beautiful work its very inspiring.
I have a copy of the brilliant book by Willyne Hammerstein – Millefiori Quilts and it features the La Passacaglia with Mr Penrose Quilt design on the front cover. With over 3000 pieced shapes that make up the design, it is surely a show stopper and not a sewing project for the feint hearted. I can't imagine having to hand cut out all your paper pieces and then tack them together, it would take years to complete the quilt don't you think?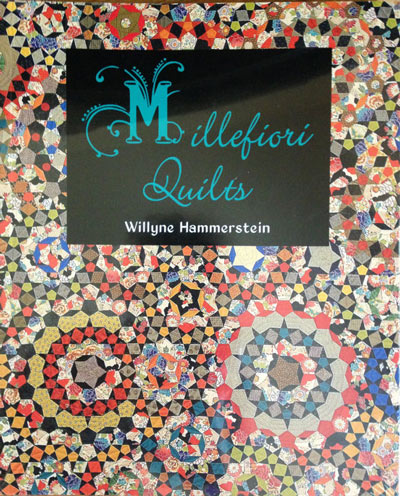 So those of you that are ready to tackle the design, I thought I would let you all in on a little secret….. you can purchase the pre-cut paper shapes and accompanying templates to complete the La Passacaglia Quilt from Patchwork with Busyfingers. Arm yourself with a Sue Daley Sewline Glue Pen and you will find yourself making some good progress on this demanding quilt project.
You will need the following shapes for the design;
If you would like to complete the entire quilt you will need to purchase the book. Click here to pre-order a copy from Patchwork with Busyfingers.
In fact, my Playing with Paper Pack 42, features the same shapes used in the design and would be a great starting point for creating a kaleidoscopic effect which you can always purchase more papers to grow the design.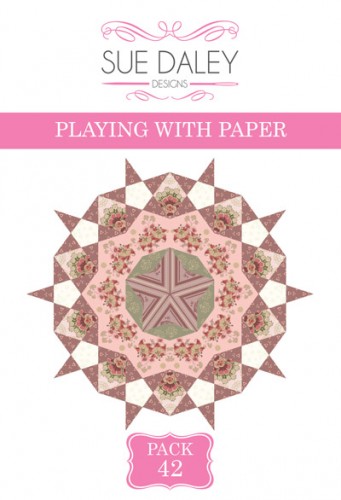 If you plan to feature a lot of fussy cutting in your quilt, I would also recommend my fussy cutting mirror, to help you choose your fabric repeats to create those stunning effects you see in the photograph.
Check out my YouTube video on fussy cutting for some more tips.
I would love to see any pictures of your paper pieced Millefiori creations, don't hesitate to email them through to office@suedaleydesigns.com
Happy Stitching,