Hello & good morning! Its a good day today, I just spent the morning with my specialist and he has said my shoulder is healing well, although still lots of progress to make I almost have my arm straight which is my next goal before I see him again. I'll be honest though, this accident really has shaken me and building the confidence up again has been hard but receiving the good news this morning that I'm heading in the right direction is promising.
I finally started my Christmas shopping yesterday and man were the shops busy, its so nice to see people out and about again. Masks are now optional on the Sunshine Coast, it was so nice to see faces again, I really missed seeing people smile and laugh.
My team have been extremely busy this week packaging our annual Sue Daley Bakers Dozen Christmas Box, I love putting this box together and seeing them go out the door is such a relief. So much planning goes into these and my team work really hard to get everything done in time and delivered to your door before December 1st. If you haven't ordered and thought you had missed out we have been able to make up a few extras so jump over to the Patchwork with Busyfingers store and grab yourself a box of mystery gifts before they're gone for another year.
Week 9 has us making the following two blocks.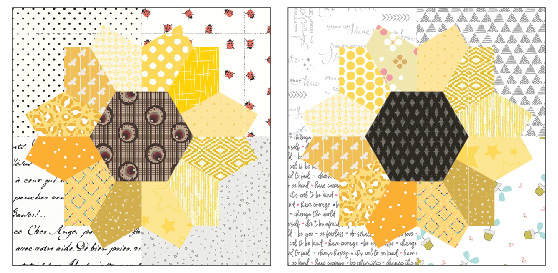 Use my EPP method to create two pieced sunnflowers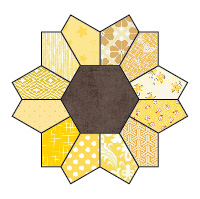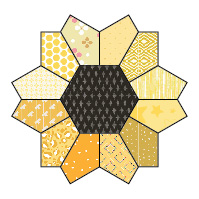 To make the background blocks take 4 background pieces and sew them together and then repeat.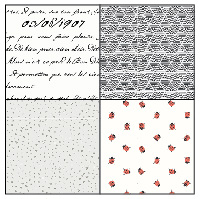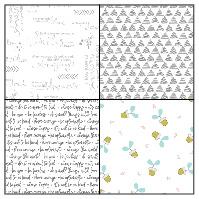 Find the centre of the background blocks and the pieced sunflowers and align them. Applique the pieced sunflowers to the background blocks.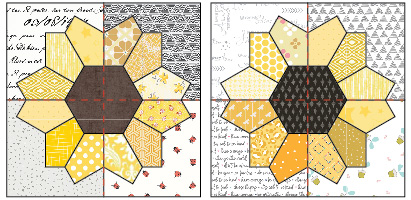 Sew-Along Prizes
Patchwork with Busyfingers will be giving away a total of $300 in Gift Vouchers to spend on anything online, all you need to do to be in the running is simply post a styled shot of the past weeks 2 blocks. Be sure to use the following hashtags so we can find your post #bringmesunshineSAL and tag @patchworkwithbusyfingers
NOTE: The Bring Me Sunshine giveaway hosted by Patchwork with Busyfingers is not sponsored, endorsed or administered by, or associated with Instagram or Facebook. Open Worldwide. Winners will be chosen and announced in the following weeks blog post. Prizes will be delivered via email and the recipient is responsible for shipping costs and any extra charges for additional products purchased. We reserve the right to alter the individual prize values and drawing dates. In the event we do not have enough entrants we will combine the total prize pool and announce a grand prize winner upon completion of the sew-along.
And with that week 9 is done. Thank you to everyone who is following along at home and enjoying this beautiful quilt. Make sure that if you share your images on social media to tag me @suedaleydesigns. See you next week.