Good Morning everyone. This week marks the eighth week of our Bring Me Sunshine Sew-along and the half way point! How has everyone been progressing so far?
Can you believe it is just 6 weeks until Christmas! This year feels like it has just flown by but it has been lovely to have spent the entire year at home. I do miss my international friends but being home has been so refreshing with no flights or too many schedules to follow. I do miss living in a house though. I have now been in my caravan for just under 12 months and although I move between my van and my holiday unit its just the same as having your home with everything in its place. I feel like I move between 3 outfits and I can tell you those clothes get old fast.
I forgot to mention last week that our builder has finally broken ground on my new house. It has been a long time coming but I am so excited that we finally have a timeline and if all goes to plan and the rain stays away I should be in by April. We've already started on the landscaping as we had delays on everything else so although landscaping is normally the last thing to be done, we should move in to a home that is almost 100% landscaped, there is a first for everything.
Now onto the next two blocks for our quilt. Week eight has us making the following blocks: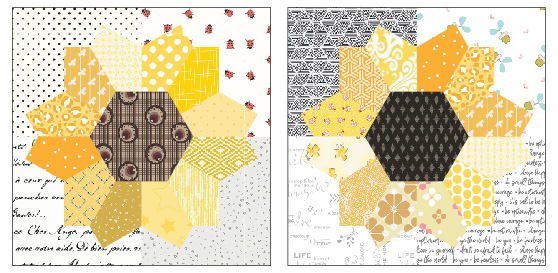 To make these blocks use the EPP method to create two pieced sunflowers.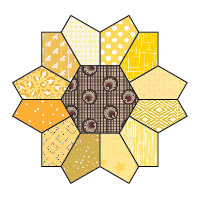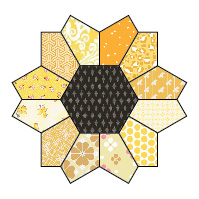 Then take 4 of the background squares and sew them together to create a background block. Repeat this for the other background squares.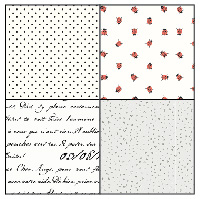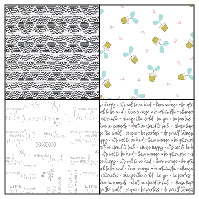 Align the pieced sunflowers to the centre of their background blocks and applique them down.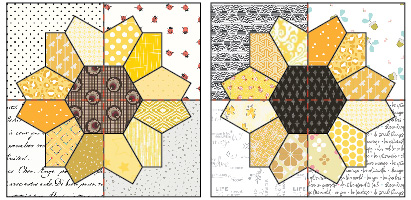 And we are done.
Sew-Along Prizes
Patchwork with Busyfingers will be giving away a total of $300 in Gift Vouchers to spend on anything online, all you need to do to be in the running is simply post a styled shot of the past weeks 2 blocks. Be sure to use the following hashtags so we can find your post #bringmesunshineSAL and tag @patchworkwithbusyfingers
NOTE: The Bring Me Sunshine giveaway hosted by Patchwork with Busyfingers is not sponsored, endorsed or administered by, or associated with Instagram or Facebook. Open Worldwide. Winners will be chosen and announced in the following weeks blog post. Prizes will be delivered via email and the recipient is responsible for shipping costs and any extra charges for additional products purchased. We reserve the right to alter the individual prize values and drawing dates. In the event we do not have enough entrants we will combine the total prize pool and announce a grand prize winner upon completion of the sew-along.
Thank you all for participating so far with the Bring Me Sunshine sew-along. It has been a joy seeing you all tag me on social media at @suedaleydesigns and looking at all of your hard work.
See you next time for week 9.