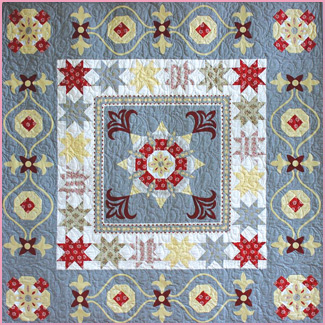 Brandy Alexander Quilt 56″ x 56″
This is a collaborative project from Sue Daley and the Quilted Crow Girls Designs featuring Sue Daley's latest fabric Range A French Courtyard.
Master several techniques and enjoy using the mediums of cotton and felted wool in this stunning quilt project. Featuring English Paper Piecing, reverse applique, needleturn applique and traditional applique.
You can purchase the pattern here.