Hi everyone,
Thank you for joining in on the Bittersweet Blog Hop! Unfortunately we have been having technical issues with my blog so I am posting a day behind schedule.
Over the next few days keep a look out for some other amazing designers who will be sharing projects using my latest range of fabric for Riley Blake Designs, Bittersweet.
To kick things off I want to share with you my feature quilt, 'Quatro Colour'. It incorporates the full range of Bittersweet, as well as Riley Blake Basics and Confetti Cottons.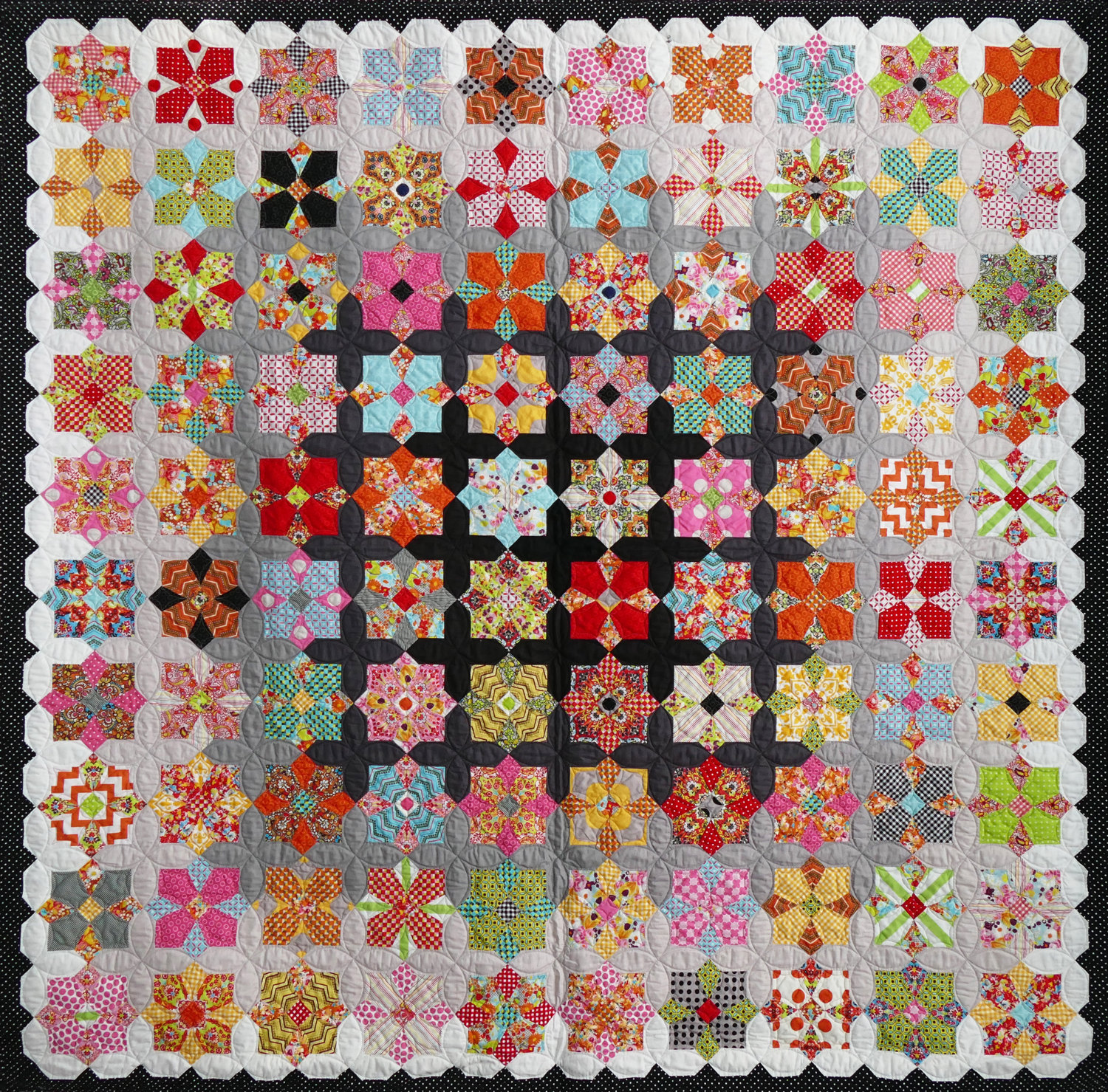 This all over English Paper Pieced design is so striking with the Elongated Hexagon blocks fading from black to white. The Quatro Petal blocks are perfect for fussy cutting the beautiful prints in this range. It was a pleasure to design and create, and I hope you enjoy it too!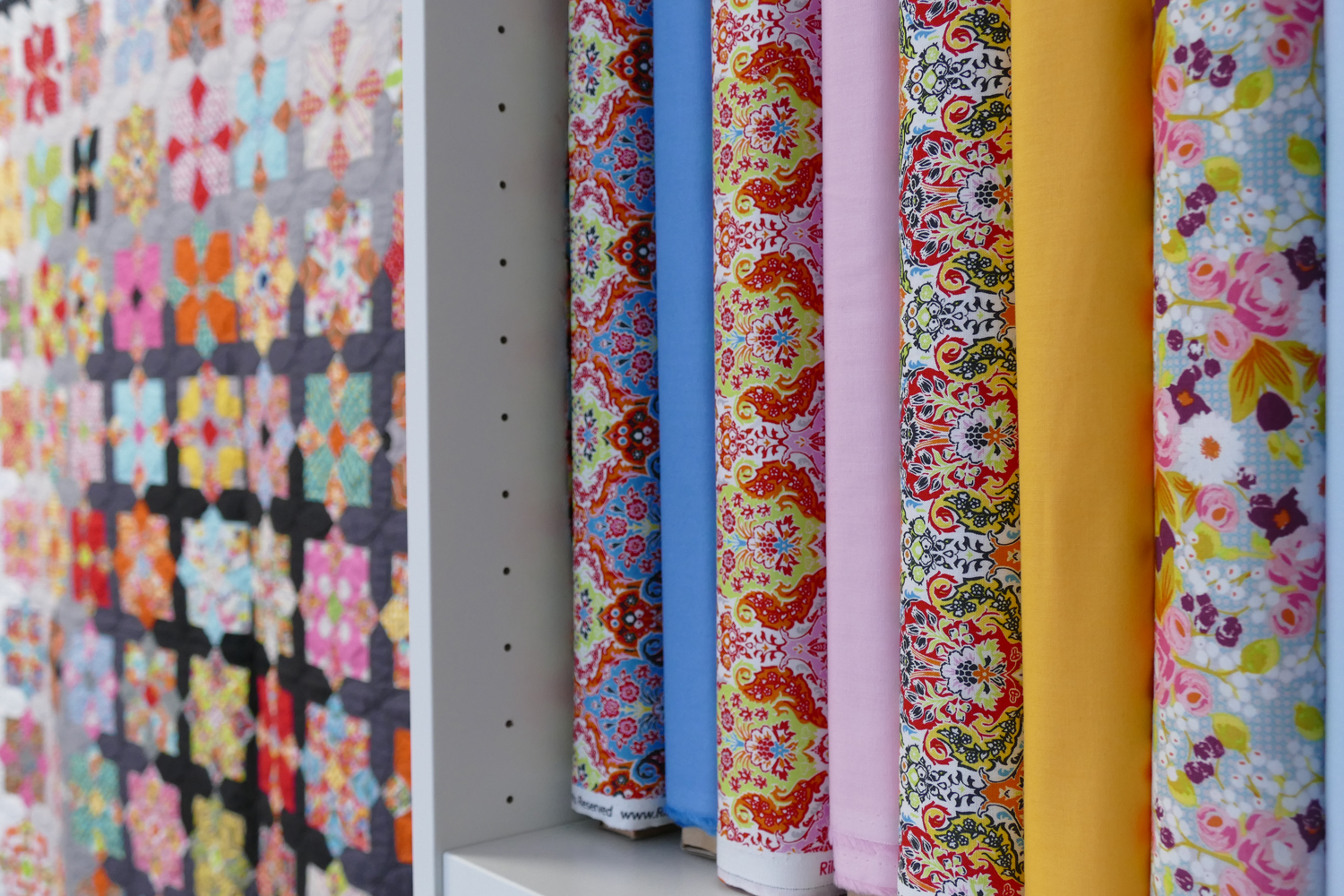 Designers involved in the Bittersweet Blog Hop:
Riley Blake Designs (29/8/16)
Amanda Herring  (29/8/16)
Samelias Mum  (30/8/16)
Beri Bee Designs  (30/8/16)
Down Grapevine Lane  (31/8/16)
Rae Gun Ramblings (31/8/16)
Lilabelle Lane Creations  (1/9/16)
Fabric Pixie (2/9/16)
She Quilts Alot (5/9/15)
Funky Friends Factory (5/9/16)
Live.Love.Sew (6/9/16)
Cotton Factory (7/9/16)
Hettie's Patch (8/9/16)
Leonie Bateman (8/9/16)
Sew Fab (9/9/16)
Jina Barney (9/9/16)
*Australian time