The Beautiful Beaujolais!
My most recent fabric range 'Beaujolais' came out last month and has definitely made an impact with all of us at our studio. Have you added this collection to your stash yet? It comes in a variety of different designs, as shown below.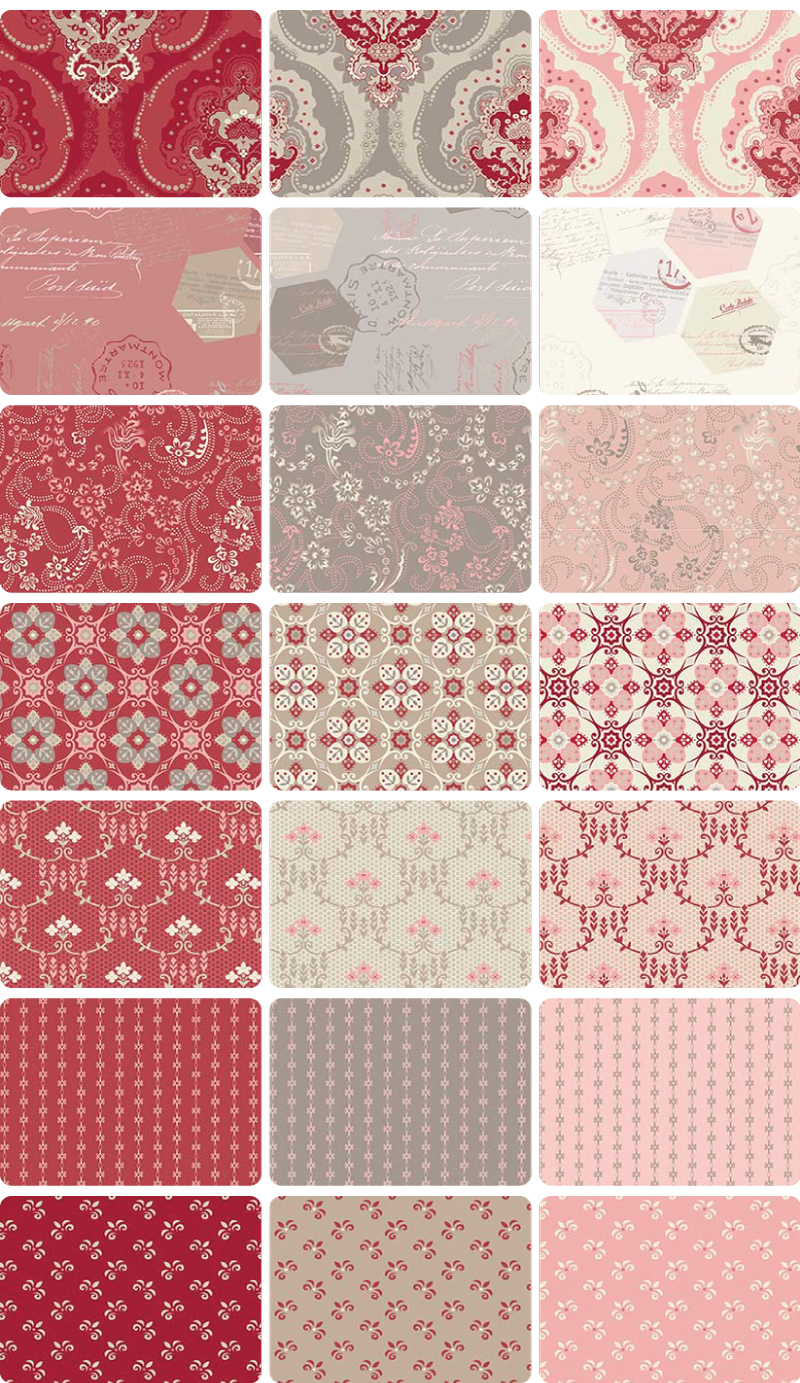 You can really get creative with these fabrics. I myself have created some new quilts and patterns. As you all might remember from our recent Sew Along tutorials, I featured a quilt called 'Rouge Provence' which was made with the 'Beaujolais' fabric range.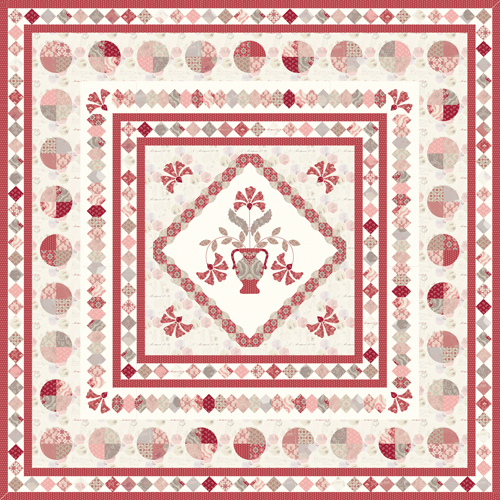 'Rouge Provence Quilt'
As you can see there is a lot more you can make with these beautiful fabrics and I'd really love to see some of your wonderful work that you too have created with the 'Beaujolais' range. Upload a photo of your creation to social media and hashtag  #ilovepennyrose, #suedaleysdesigns & #beaujolaisfabrics.
Sue