All About English Paper Piecing with Six Pointed Stars
Hello!
As you know I am all about English Paper Piecing so I thought I would share some things that I love about the Six-Pointed Star.
First of all, why don't we just call it a diamond?
Well that's because there are lots of different diamonds constructed with different sized angles. A six pointed star is a 60 degree diamond and when put together in a star shape you require 6 of them. The size of it is determined by the length of each side.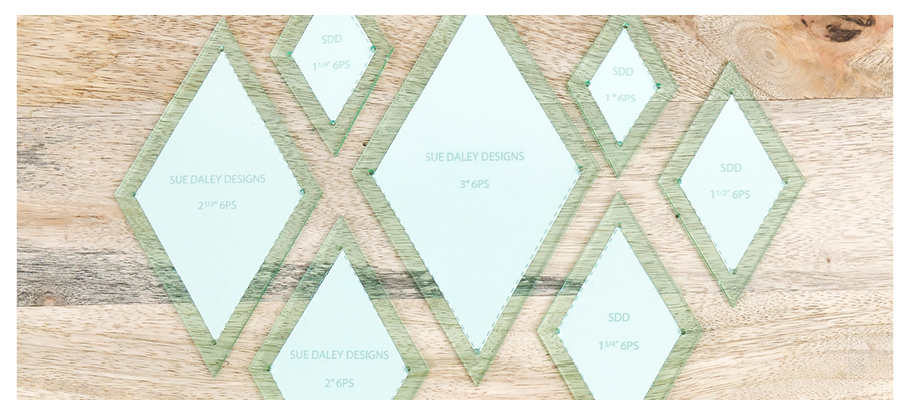 They are a fabulous shape to use when fussy cutting. When you cut 6 diamonds from exactly the same pattern repeat you can create some amazing designs.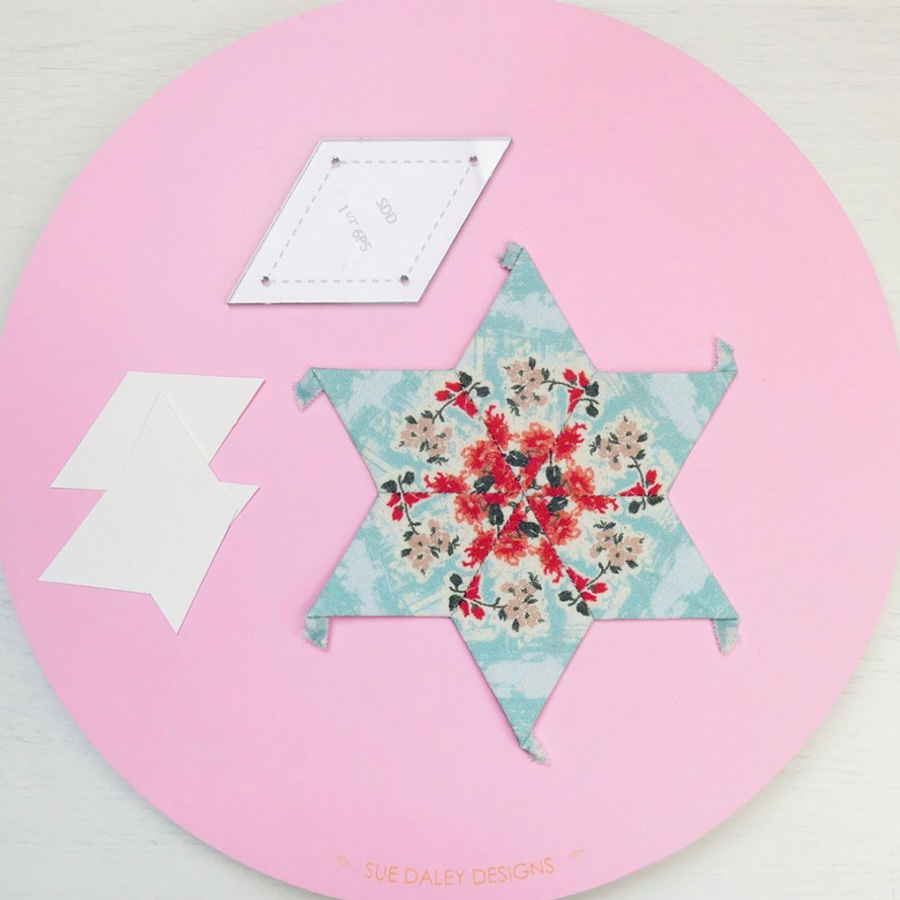 It is also the shape used for making the traditional baby block.
Six pointed stars also marry up beautifully with hexagons, equilateral triangles, jewel shapes, parallelograms, half hexagons and many more. It's fun just to play around with the different shapes as there are endless options for different patterns.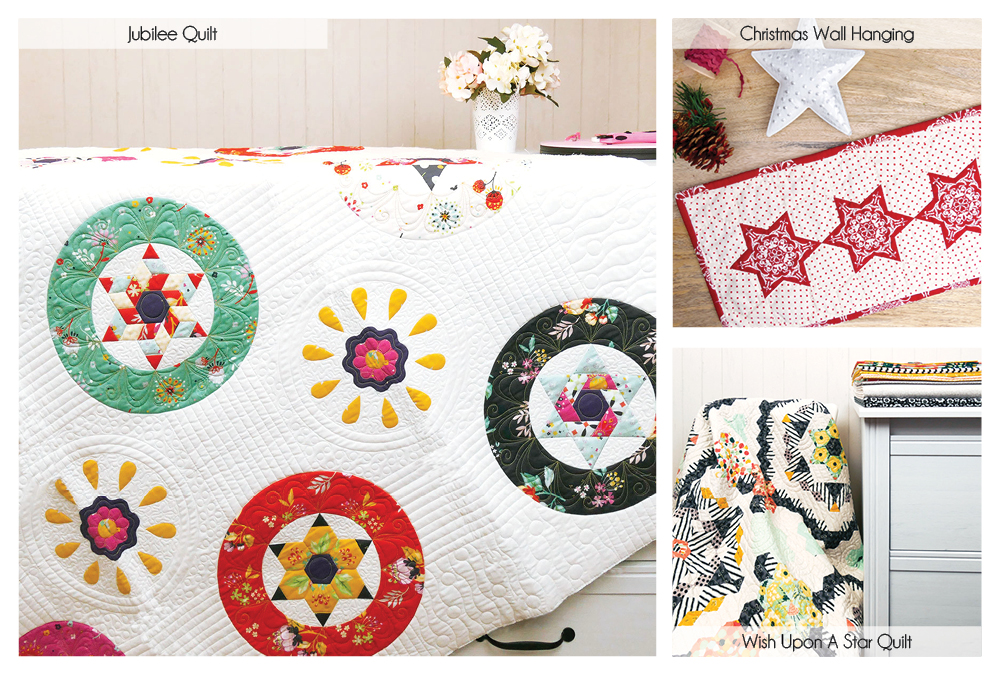 You can see more of my Six-pointed Star projects in my latest look book on Issuu.com
You can also go to YouTube to see my tutorial for this fabulous shape!
I hope you all grow to love the versatility of the Six-Pointed Star as I have and I hope to projects you can create. You can find my papers and notions at your local Sue Daley stockist or you can shop online at Patchwork with Busyfingers.
Be sure to pick up a set of my template and papers from Patchwork with Busyfingers and make sure you share any of your Six-Pointed Star creations by tagging me @suedaleydesigns or using the #suedaleydesigns hashtag!